1
Hey Ross,
The scenario played well, I didn't give the players any details of the actual battle before they saw the setup table...no preconceived ideas here!
Our Austrian general actually attacked with his cavalry wing across the Pandzsa stream! It led to some interesting events! I'll get the full AAR done later in the week.
Austrian cavalry menacing the infantry of the VI Corps...what was interesting is the French lacked cavalry support here as all of their cavalry were moved to the other side of the battlefield! You can see them in the background of this shot heading the the direction of the town of Szabadhegy...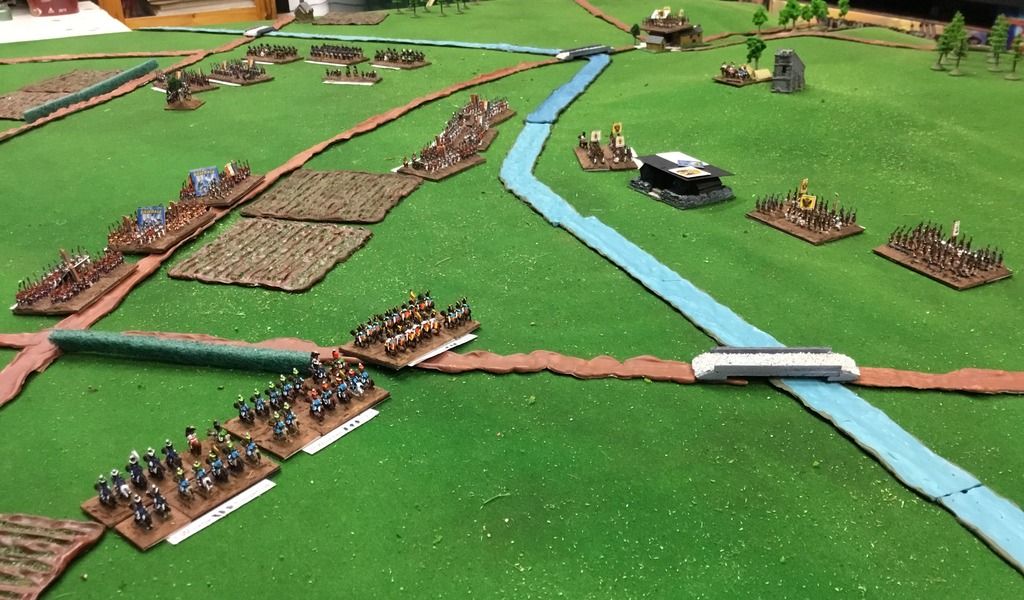 Cheers!